About Us
What is Chiropractic?
Chiropractic is a health care discipline designed to provide a safe and natural approach to improve the way your body moves and functions. Chiropractic focuses on the relationship between structure (primarily the spine, and pelvis) and function (as coordinated by the nervous system) and how that relationship affects the preservation and restoration of health.
Our nervous system controls every cell, tissue and organ in our body. By maintaining an optimal structure free from restriction gives our bodies the best chance of handling everyday stresses. Poor posture, slips and falls, sports injuries or lack of exercise can cause the bones of your spine (vertebrae) or other joints to lose their usual motion or position.
Joint misalignment can result in decreased nerve function setting off a chain reaction affecting the vertebrae, nerves, muscles, soft tissues and organs, resulting in degenerative changes throughout the body. Symptoms may include pain, restricted movement, weakness, numbness, and headaches and in some cases no symptoms at all.
At Irvine Chiropractic we use gentle and specific adjustments/mobilisations, soft-tissue release techniques, musculoskeletal acupuncture (dry-needling), exercise prescription and ergonomic/postural/nutritional advice to heal our patients and prevent future injury.
It is non-invasive, non-surgical and drug-free, helping you to improve your overall health.
Contact the team at Irvine Chiropractic to move better, improve performance and beat pain today!
Clinic located in Parramatta.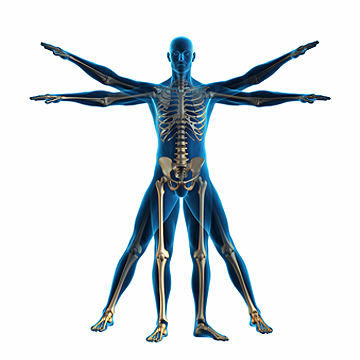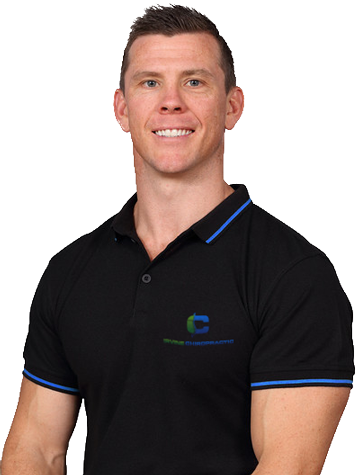 Dr Daniel Irvine BIO
Dr Daniel Irvine's mission is to provide personalised, quality chiropractic care with an emphasis on preventive measures, striving to give his patients more fulfilled and enjoyable lives, while promoting a healthy lifestyle.
Western Sydney born-and-raised, Daniel was first inspired to become a Chiropractor as a young athlete dealing with recurring injuries. After seeking treatment from various health practitioners without success, he was introduced to chiropractic care and was amazed by the results.
While studying, Daniel played and trained as a first grade Rugby League player with the Parramatta Eels, Canterbury Bulldogs and South Sydney Rabbitohs. He strongly believes that regular chiropractic adjustments enabled him to deal with the enormous physical stresses placed on his body during this time. Throughout his professional sporting career, obvious emphasis was placed on eating well and this is where Daniel developed his enthusiasm for good nutrition.
Daniel is a graduate of Macquarie University in Sydney, achieving a Bachelor of Chiropractic Science and Master of Chiropractic where he graduated at the top of his class. Daniel is a member of Chiropractic Australia (CA) and Sports Chiropractic Australia (SCA).
With more than 5 years' experience with physiotherapists, osteopaths, and chiropractors, Daniel has had extensive exposure to the treatment and management of a diverse range of conditions from sports injuries through to pregnancy related care.
Daniel's other passion is his family which includes his wife Amy and their three boys Bernie, Harvey and Alfie. His recreational interests include cycling, running, golf and training at the gym.
Contact the team at Irvine Chiropractic to move better, improve performance and beat pain today!
Clinic located in Parramatta.
Assessment
Obtaining an accurate diagnosis is critical to successful care. At Irvine Chiropractic we believe it's just as important to understand how the body has allowed this to happen. To determine the causes of your condition we will perform an assessment of the area using the latest neuromusculoskeletal assessment methods, which include:
Structural anatomical analysis
Joint range of motion assessment
Joint coordination assessment
Muscle testing
Orthopaedic assessment
Functional movement assessment
Movement pattern assessment
Neurodynamic testing
After a thorough assessment, our team will determine if any further information is required. This will usually be in the form of a referral to either a GP / specialist or for diagnostic imaging.
Treatment
At Irvine Chiropractic all treatments are evidence based and utilise the very latest techniques.
Joint manipulations
Neurodynamic stretching
Low force mobilisations
Dynamic muscle therapy
Musculoskeletal acupuncture (dry needling)
Prehabilitation exercises
Rehabilitation exercises
Taping
Training technique
Contact the team at Irvine Chiropractic to move better, improve performance and beat pain today!
Clinic located in Parramatta.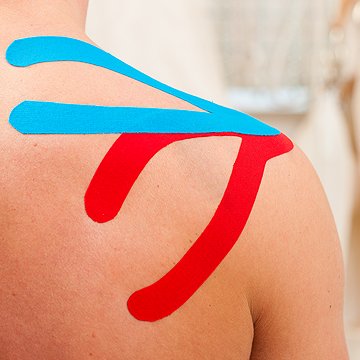 Sports Chiropractic
Professional athletes consistently push their bodies to the limit to compete. Their bodies must be in peak physical condition to be able to withstand the demands of training and competing at the highest level. Many elite athletes choose chiropractic care to reduce recovery times, prevent injury and increase general wellbeing - helping them to achieve and maintain peak performance.
A Chiropractic adjustment stimulates proper nerve conduction allowing increased muscle strength, decreased pain, and improved balance and coordination. This can significantly decrease the risk of injury, allowing you to move better for longer resulting in improved performance.
Just as Chiropractic care is a vital part of a professional athlete's regime, it's just as important for those of us with an interest in regular exercise and general wellbeing to keep our bodies aligned and balanced with a fully functioning nervous system.
We treat patients from a wide array of skill and fitness levels, and will tailor a treatment plan to suit your needs.
Contact the team at Irvine Chiropractic to move better, improve performance and beat pain today!
Clinic located in Parramatta.