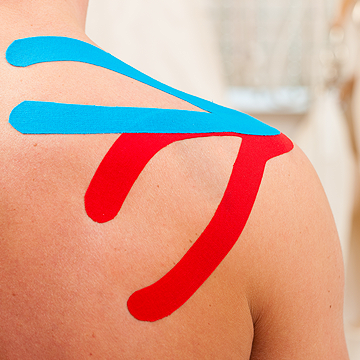 Why Sports Chiropractic?
Posted By irvinechiro / Date Posted: 2016-03-14
What separates Sports Chiropractors from the rest?
There are many different types of Chiropractor's and if you have seen a Chiropractor before then chances are you have an idea of what we do. Some Chiro's just crack backs and necks, some use little instruments to 'try' and move a vertebra and stimulate the nervous system enough to make changes. Others dangle potions over your body and harness your inner being to help you heal. Most of these Chiropractor's received much the same training but why the difference in the way they practice.
It all comes down to what they have focused on with their post graduate training. Having a background in sports and a passion for leading a healthy lifestyle I have decided to focus on Sports injuries and their rehabilitation. This doesn't mean that I only treat sports people but what it does mean is that I have become equipped to do this. If I can handle complex sporting injuries then it leaves me more than equipped to handle your everyday sprains and strains as well as your regular back and neck aches that Chiropractors have been known to help from time to time.
So what differentiates myself and other Sports Chiropractors from the rest?
I believe it comes down to the way Sports Chiropractors assess and treat the body. We look at the way the body moves. Nothing is static because pain is generally brought about by movement. We find the dysfunctional movements and we correct them, simple as that. We utilize many evidence based techniques including many forms of soft tissue releases, mobilisations, rehabilitation and movement pattern correction. This is what allows those injuries that just won't get better to start improving.
Another factor that I believe stands us in good stead to handle complex issues is our desire to problem solve and find a solution. Not every issue is a quick fix and sometimes getting to the root cause takes time. But you can be sure that we never stop searching until we find the answer to your problem. Sometimes this will involve referral to other practitioners. To enable a smooth and trouble free referral process we maintain great working relationships with both general practitioners and with other specialists to allow us an efficient and easy referral process to get answers if we can't provide one.
So is Sports Chiropractic the only way to go?
No definitely not, all Chiropractors and allied health practitioners can help. It all depends on what you want to achieve. However if what you are after is a treatment that will involve a solid diagnosis, a thorough treatment covering all facets of your recovery including some form of rehabilitation of your injuries from someone who won't stop searching for the answers then maybe it is.
Look for a Chiropractor registered with Sports Chiropractic Australia and if you are in Parramatta, the Hills or surrounds or in the Mortdale or Oatley area give us a call on 96305517.
Tweet